VAESTRO™ Image Analysis Toolkit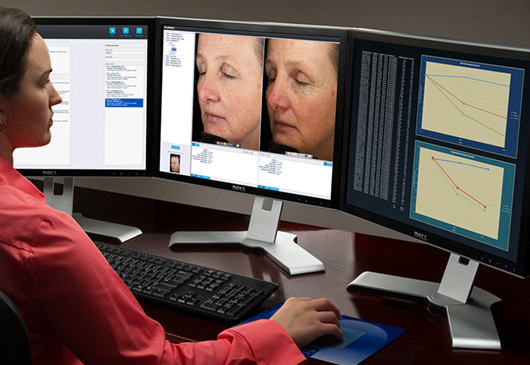 For research scientists working on skin care treatments, the ability to measure and analyze results is a key requirement. Whether to demonstrate treatment efficacy, substantiate product claims or publish the research results, there is a need for objective, quantified data. And that's where Canfield's VAESTRO Image Analysis Toolkit comes in.
With VAESTRO, your clinical photographs are not just pretty pictures. They are a critical source of the data you need move your research forward and document the results. VAESTRO's industry-tested algorithms can be assembled in to a single scripted workflow that automatically extracts and analyzes data. VAESTRO can work unattended to analyze images from multiple databases, process advanced queries for image selection and QC the analysis on the fly.
Of course, VAESTRO integrates seamlessly with Canfield's Mirror® medical imaging software and the VISIA®-CR facial imaging system, providing a complete turnkey skin analysis research solution. Canfield can also help you develop customized solutions, provide image analysis consultation or perform in-house image analysis services if required.
For more information, contact a Canfield Technical Applications specialist at 800-815-4330 or by email at CISTechnicalApplications@CanfieldSci.com.