Canfield Scientific Named Exclusive Worldwide Distributor of PRIMOS Lite 3D Systems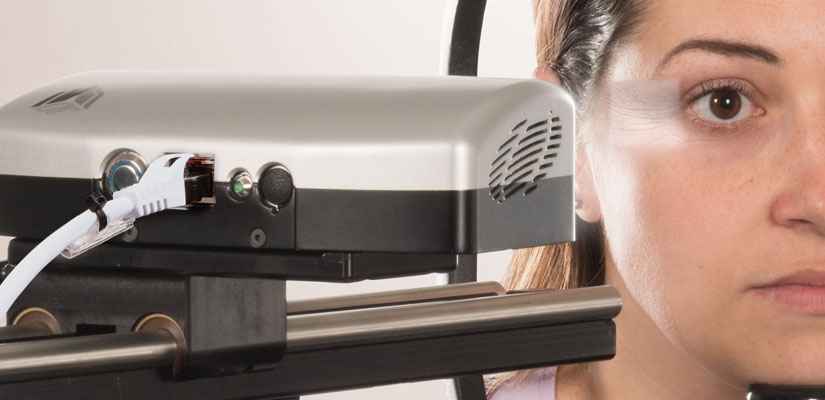 LMI Technologies has named Canfield Scientific the exclusive worldwide distributor of the highly respected PRIMOS Lite family of 3D optical systems. PRIMOS systems are the recognized standard in small-field, 3D surface skin imaging for clinical research in-vivo measurement. They are widely used for the analysis of the effectiveness of cosmetic products and medical active ingredients. Optical in-vivo measurements with PRIMOS offer a fast and efficient solution for evaluating skin roughness and smoothness, including line and surface roughness. Other applications of PRIMOS include measuring facial wrinkles, scars and wounds, acne, lips, and cellulite.
Canfield will market and sell PRIMOS with its own family of research systems, including the VISIA®-CR, VAESTRO® Image Analysis Toolkit, VECTRA® 3D Imaging System and Lab Imaging System, while continuing to sell PRIMOS through the existing LMI distribution channels. "Canfield Scientific is a global leader in claim substantiation products and services, with a 28 year track record of delivering high quality precision equipment, supported with service excellence. I can't think of a better partner to take over worldwide sales and service of the PRIMOS Lite brand," stated Christian Benderoth, Managing Director for LMI Technologies' Berlin operations.
Doug Canfield, President and founder of Canfield Scientific, Inc., sees strong demand for 3D measurement systems with medical device, pharmaceutical, skin care and cosmetics companies. "At Canfield, we're helping industry to identify and evaluate the most promising and effective product innovations. PRIMOS is the kind of high quality, proven solution our discriminating customers demand, making it the natural complement to our own imaging systems."