ViewMyConsult® Patient Portal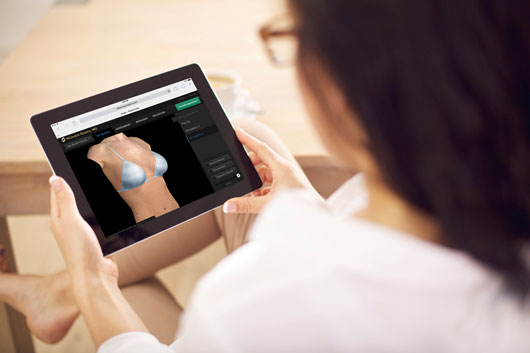 ViewMyConsult™ from Canfield Imaging Systems, helps patients and physicians stay connected as they consider the possibilities of a wide range of aesthetic procedures. By accessing a secure, password protected web portal, patients can now view their clinical photographs, aesthetic simulations and treatment recommendations in the comfort and privacy of their own home. The portal also provides access to educational content and allows patients to communicate with the doctor or schedule procedures.
On the practice side, photographs and patient information are securely uploaded to the portal directly from Canfield's consultation software. This automatically sends an email to the patient with their password protected login to the site. Physicians can access a feature-rich dashboard that displays clear analytics on patient visits, page views, queries and more. This offers a visibility into a patient's post consultation activity and motivation that would not otherwise be possible.
ViewMyConsult will be introduced in all of Canfield's aesthetic consultation solutions including the VISIA® Complexion Analysis System, Reveal® Facial Imager, VECTRA® 3D and Mirror clinical imaging software. It will be available at no cost to all users with current Canfield Care agreements. For more information, contact Canfield at +1 973-276-0336 or by email at Info@CanfieldSci.com.