R&D at Canfield Scientific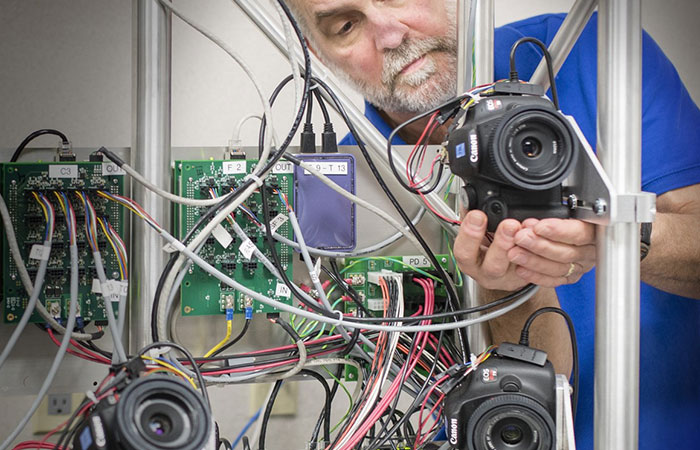 With a staff of over 50, including 9 PhDs, Research & Development is Canfield's largest department. These scientists, engineers and technicians can be credited with the steady stream of innovations and patents that have made Canfield the global leader in medical imaging solutions.
Often, the concepts for these innovations originate from Canfield's ongoing dialogue with customers, and can require expertise in entirely new disciplines. The company is therefore continually expanding the capabilities of its development teams, which include specialists in digital imaging, optics, lighting, mechanical and electrical engineering, software and web development. These teams also draw on guidance from the world's leading medical experts.
While such an ambitious R&D program may seem unusual for this business, to President Doug Canfield it's fundamental. "Our success is built on identifying emerging customer needs, and developing solutions that did not previously exist. We could not do that by simply repackaging old technology, or stamping out 'me too' products." He adds, "Our product portfolio is unique, there is nothing else like it. And that doesn't happen without the right people, commitment, and a lot of hard work."