Brad Bengtson, M.D. has put away his books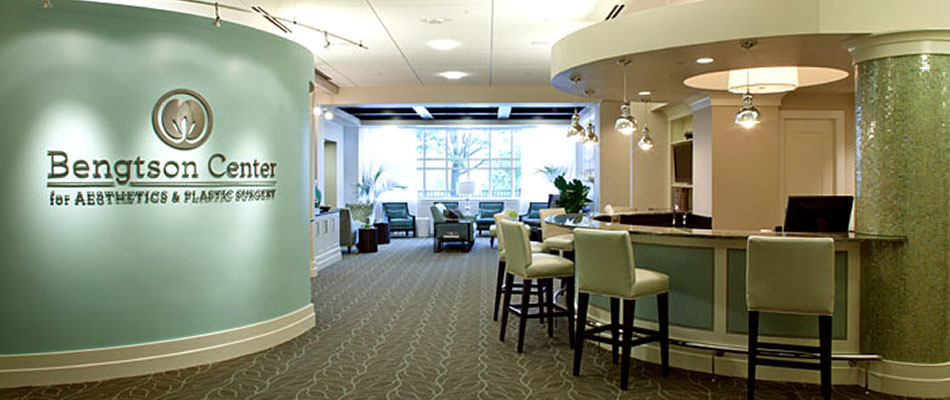 Over the course of 25 years, the Bengtson Center for Aesthetics & Plastic Surgery has established itself as a world class plastic surgery destination for residents of Grand Rapids, West Michigan and beyond. Here, patients can select from an extensive range of surgical and non-surgical procedures delivered with the perfect blend of expertise and style. And it is here that 360° body photography, now a standard feature in VECTRA 3D, was employed at an early stage for cosmetic surgery procedures.
Meeting Patient Expectations
"Life is all about expectations" Dr. Brad Bengtson remarked, surveying a simulated breast augmentation on the wall mounted large screen monitor. "And the closer you can get to meeting the patient's actual expectations, the better." It's hard to imagine that any experienced plastic surgeon would disagree with this view, but for Dr. Bengtson, it also means leaving nothing to chance in his patient consultations. And that's why, in early 2009, he put away his photo books.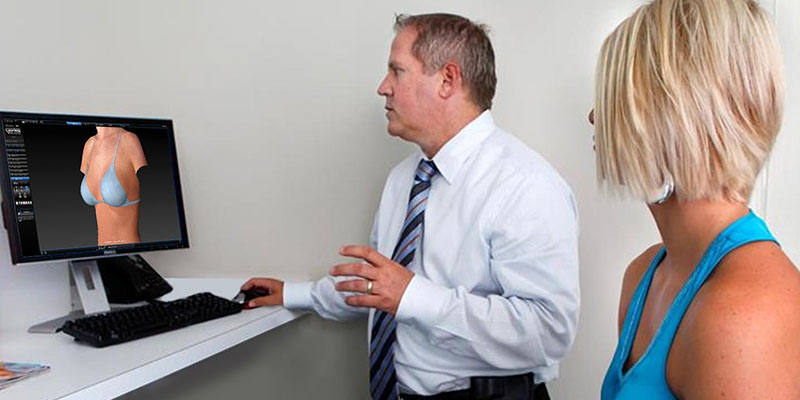 It had taken years to fill the books, which were stuffed with before-and-after pictures of his patients. But that is history, because in February of 2009 a Canfield technician wheeled the VECTRA 3D imaging system into his practice. While he maintains it is good to have before and after's for your website so patients can get an idea of your outcomes it does not provide a real sense of what the patient in front of you will look like.
"VECTRA has absolutely and completely transformed my practice." Dr. Bengtson explains. "The patient's breast is the main determinant of the outcome, and you would have to try and find a patient with similar breast volume, and a similar implant volume. And that's very difficult. So why would you show a patient someone else's breasts when you can show them their own?"
Fewer Revisions
For Dr. Bengtson, setting the right expectations benefits both the patient and the surgeon. "Stuffing bras and all those old methods fall short on letting a patient know what they can actually look like. With VECTRA's 3D simulations, the patient's expectations may be more easily set and are more realistic. What's more, it's dramatically lowered my revision rate. It's very rare these days when I do a revision for size change, less than 1% of my last 1000 primary augmentations, This used to be my number one reason to revise a patient, but now you can almost eliminate it."
Then there is the issue of efficiency, which directly translates to cost. Because VECTRA simulations provide an exact readout of implant size and style, Dr. Bengtson saves valuable time in the OR. "80% of the time I take just two implants into the operating room. Even with most asymmetries, we can tell the difference in the breast volumes so I don't have to spend time in the OR trying out different sizes. "
A complete 360
By 2014, Dr. Bengtson's research activities had advanced to the point where he needed a field of view greater than the 200 degrees provided by his standard XT VECTRA system. To leverage VECTRA's scalable architecture, he asked Canfield to install an extra set of cameras behind the subject, providing a complete 360⁰ view of the body. The results were everything he expected, and he quickly found applications in the aesthetic side of his practice.
"Patients don't adequately visualize the back of their body, or even a side view. We were among the first to use the Cellfina cellulite treatment globally, and found it could be a challenge to show patients the benefits. If they're looking down and pinching their lateral buttock or thigh area, it's hard for them to figure out if it's worth spending the money for the procedure. It's different if you take a picture that shows everything and you put it up on a large screen TV. Then you can say, 'OK, this is what we see', and they're like 'Whoa!' I mean it's totally different."
Education and outcomes
When it comes to 3D imaging in plastic surgery, Dr. Bengtson is a recognized expert, and presented a session on the subject at the recent ASPS Annual Meeting. But he is also a pragmatist. "Once you have gone through the safety issues and you've gone through the price of the procedure it always comes down to expectations about the outcome. What am I going to look like? And there is nothing that compares with VECTRA 3D for really educating patients about what they can expect. It's just an amazing educational tool." It allows patients to be more completely and visually educated which they have come to expect in the visual age in which we now live.
VECTRA 360 Update
New VECTRA software now released allows users to capture a complete 360° body image without the need for additional cameras. Using a standard VECTRA XT or X3 system you need only capture a front and a back view of the patient. These are automatically stitched together in software to create a seamless wraparound 3D image. All of VECTRA's Breast and Body Sculptor simulation tools are available for use on the 360° image. Comparing the data from his customized system to the stitched XT, Dr. Bengtson found they were nearly exact. "This is the ideal solution for procedures such as body contouring" he observed. "In this type of application surgeons now have the ability to produce 360⁰ images that are just as good as a multi-camera system."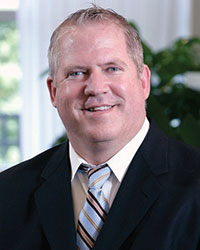 Dr. Bengtson completed undergraduate studies in biology and chemistry at Anderson University and received his medical degree from the Indiana University School of Medicine. He completed both an internship in General Surgery and a residency in Integrated General/Plastic Surgery at Michigan State University/Butterworth Hospital. Following his residency in Plastic & Reconstructive Surgery at Grand Rapids Area Medical Education Center, Dr. Bengtson completed a fellowship in Oncology & Microvascular Reconstruction at the M.D. Anderson Cancer Center in Houston, Texas.