Automatic Image Stitching for VECTRA H1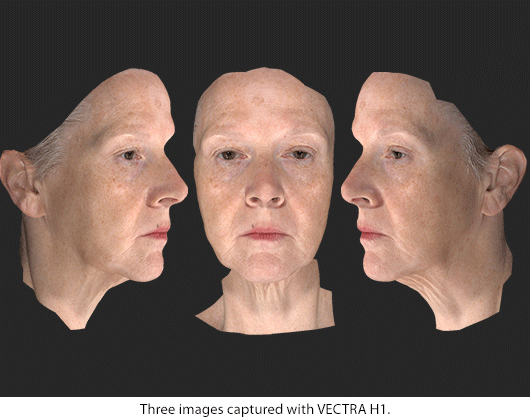 New software for the VECTRA® H1 handheld camera allows users to automatically stitch multiple patient views into a single, high resolution three dimensional image. This breakthrough technology delivers exceptional value in a high quality 3D imaging solution that can be used in any location for a wide range of purposes. And because the compact VECTRA H1 handles like a standard digital camera, its operation will be instantly familiar to users. Simply photograph the desired patient views. The automatic stitching software does the rest. The result is a seamless 3D image comparable to those from non-portable systems.
The VECTRA H1 has become the 3D camera of choice for plastic surgeons and dermatologist in aesthetics, reconstruction and research desiring a portable solution. Stitched images are fully compatible with VECTRA's leading edge software, including procedure simulation, accurate measurement and analysis tools, and documentation. The stitching feature is included in the software at no additional cost. For more information, contact Canfield at +1 973-276-0336 or by email at Info@CanfieldSci.com.