VISIA® Wins 2023 Aestheticians' Choice Award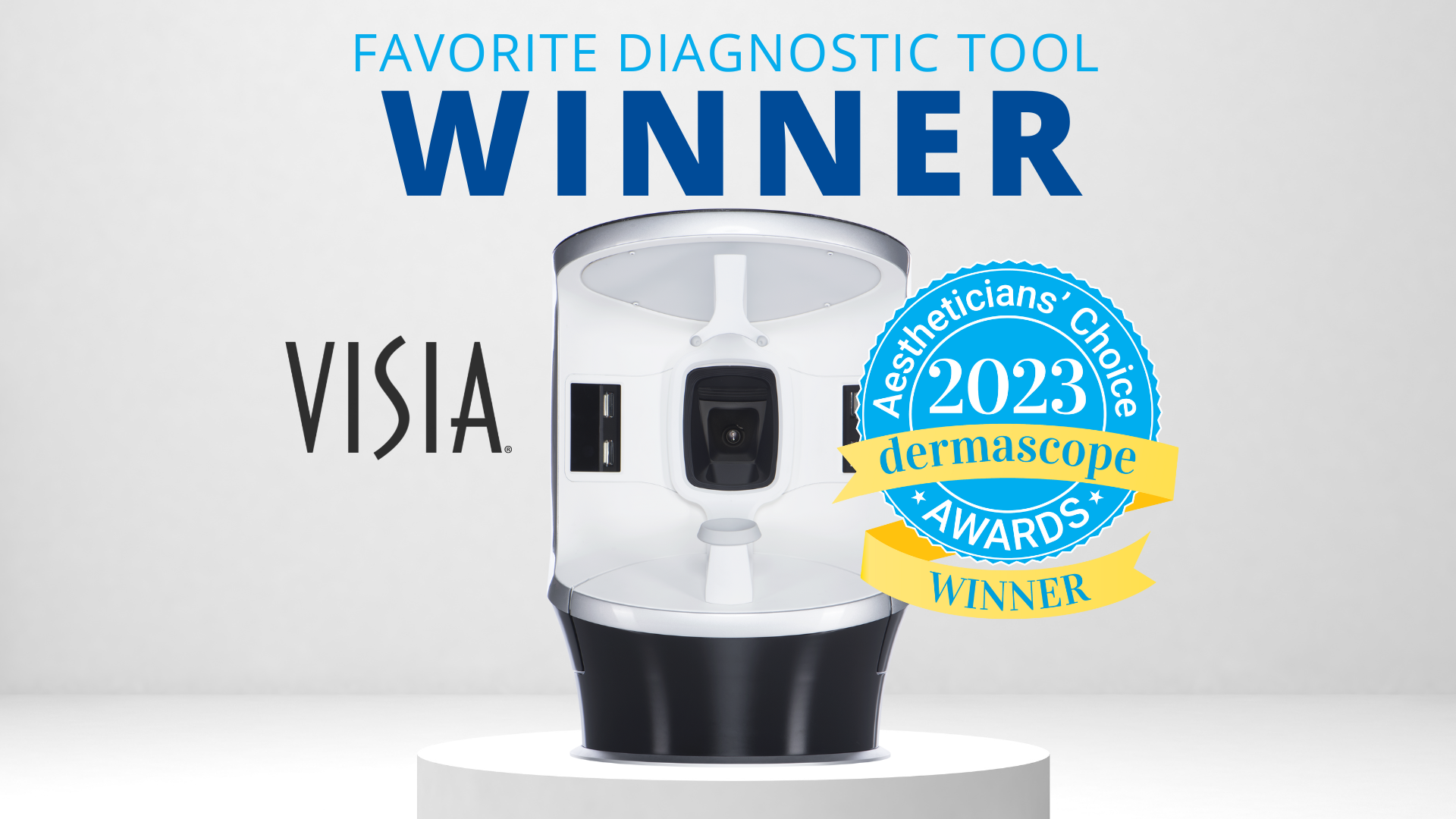 Canfield's cutting edge VISIA Skin Analysis has been chosen by aestheticians, dermatologists, and other healthcare professionals as their Favorite Diagnostic Tool in the 2023 Aestheticians' Choice Awards. Achieving this award for the fifth time, VISIA has become the gold standard for skin consultations worldwide.
Dr. Robyn Siperstein of Siperstein Dermatology Group shared how VISIA revolutionizes consultations in her practice: "After purchasing VISIA, my cosmetic consults instantly reached the next level of professionalism and first-class service. I was able to show the patients their reds, browns, volume loss, and wrinkles on a large screen, and create a plan with the patient to treat these conditions."
By analyzing surface and subsurface skin conditions, VISIA delivers the most advanced experience for aesthetic and skin care consultations, resulting in clear client communications and faster treatment conversions. VISIA is the ultimate consultation tool to help grow your business and show your clients their skin like they've never seen before.
View the award online: https://www.dermascope.com/2023-aestheticians-choice-awards/14395-2023-favorite-equipment