C. William Hanke, M.D., F.A.C.P.: A Dermatologist's Dermatologist
It would be difficult to name a physician more closely identified with the practice and profession of dermatology than C. William Hanke, M.D. Yes, he has contributed to over 400 medical publications, served on numerous editorial boards and instructed at leading medical schools around the world. And he has established and directed surgical fellowship training programs. But he has also served as President of ... and this is only a partial list ... the AAD, the ASDS, the AACS, the ACMS and the AAAHC. He is currently a Senior Vice President of the Skin Cancer Foundation. You could say that Dr. Hanke is a dermatologist's dermatologist.
Dr. Hanke had not actually planned on putting a VISIA Complexion Analysis System into his practice. In fact, cosmetic dermatology is not the major focus at his Laser and Skin Surgery Center of Indiana (LASSI). Most of the patients at LASSI are referred by other physicians for difficult diagnostic or treatment problems. Typically these are skin cancer patients and Mohs surgery candidates. He has, however, served as an investigator for a number of clinical research trials that have relied on imaging technology from Canfield. And that is how, several years ago, a VISIA system was delivered to his practice.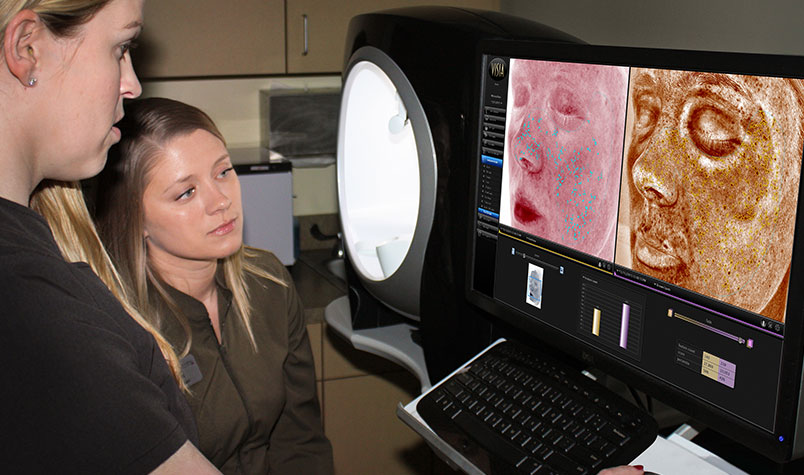 Having participated in numerous Phase II, III and IV trials, Dr. Hanke was no stranger to Canfield's diverse portfolio of clinical imaging solutions. It was in the course of a clinical trial for actinic keratosis treatment that he came to appreciate VISIA's fundamental values; multiple lighting modalities, repeatable subject positioning, high resolution image capture and powerful image processing and analysis software. These allowed VISIA to deliver the clear and credible photographic documentation demanded for rigorous clinical trials.
While cosmetic procedures account for only about 30% of the patients at LASSI, be assured that every one of them gets 100% of his professional attention. LASSI has a full time aesthetician on staff, and offers an extensive range of cosmetic procedures. "We believe that everyone deserves to feel good about his or her appearance, and we offer the procedures and products that will help our patients meet their needs and goals. We are committed to helping them look and feel their very best every day."
Dr. Hanke saw the value VISIA could bring to his cosmetic patients, and when the clinical trial was over he lost little time in buying one for his practice. "Patients don't always realize the extent of the skin damage they have. This can include disorders of melanin deposition, superficial vasculature or both. With VISIA the images of these skin features are very dramatic, which allows us to move forward with a discussion of treatment plans. VISIA also provides quantitative analysis which is extremely useful in benchmarking the patient in their peer group and tracking treatment progress."
Dr. Hanke was confident that VISIA would be useful in his practice, but he was curious about how his patients would respond. And so he did what any good investigator would do, he constructed a study to find out. The stated objective was straightforward; "...to evaluate whether the VISIA Complexion Analysis System could be a tool to help patients better understand their skin complaints". The method was equally simple. He recruited patients to receive a VISIA analysis and then asked them to complete a follow up survey on their experience.
A report on this study "VISIA System: A Possible Tool in the Cosmetic Practice" was published in the November, 2014 issue of the Journal of Drugs in Dermatology. The results were a strong validation of Dr. Hanke's premise for putting VISIA in his practice. For 86% of the subjects, the VISIA analysis "helped them understand their skin concerns" and furthermore "brought other skin problems to their attention." Also, 62% of the subjects stated "they would prefer to go to a practice with a VISIA compared to a practice without VISIA." And "One hundred percent of the subjects responded that they would recommend the VISIA to others."
Of course this is all good news to Dr. Hanke, though as a physician his primary concern is with outcomes. And getting patients to understand their condition is only part of the challenge. The other part is getting them to accept, and continue with, his treatment recommendations. Here again, VISIA brings value to both patient and provider by providing a visual and quantitative timeline of treatments. "With VISIA you can show differences before and after so patients can follow the treatment progress with you. There is no question that it makes them more compliant with my recommendations. It's so visual that they can see the extent of the damage and they can see the difference after treatment. That's going to make them want to continue with the treatment."
And with that, Dr. Hanke offers a last bit of advice. "Like a lot of things in life, it's all about maintenance...your house, your car, your dog, your skin...everything. You just have to keep up with it and take care of yourself."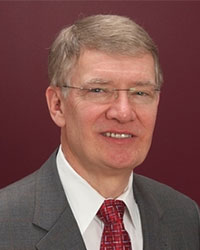 C. William Hanke, M.D., F.A.C.P. received his medical degree from the University of Iowa Carver College Of Medicine and completed a residency in the Department of Dermatology at the Cleveland Clinic. He then completed fellowship training in Mohs Micrographic Surgery at the Cleveland Clinic, and in Dermatopathology at Indiana University School of Medicine. He has a Master's Degree in Epidemiology from the University of Hawaii School of Public Health. Before founding the Laser and Skin Surgery Center of Indiana in 1998, Dr. Hanke served as Professor of Dermatology, Professor of Otolaryngology-Head and Neck Surgery, and Professor of Pathology at IUSM. He was the first physician in the United States to be awarded this triple Professorship.