The VECTRA® H2 Wi-Fi Capture is Here!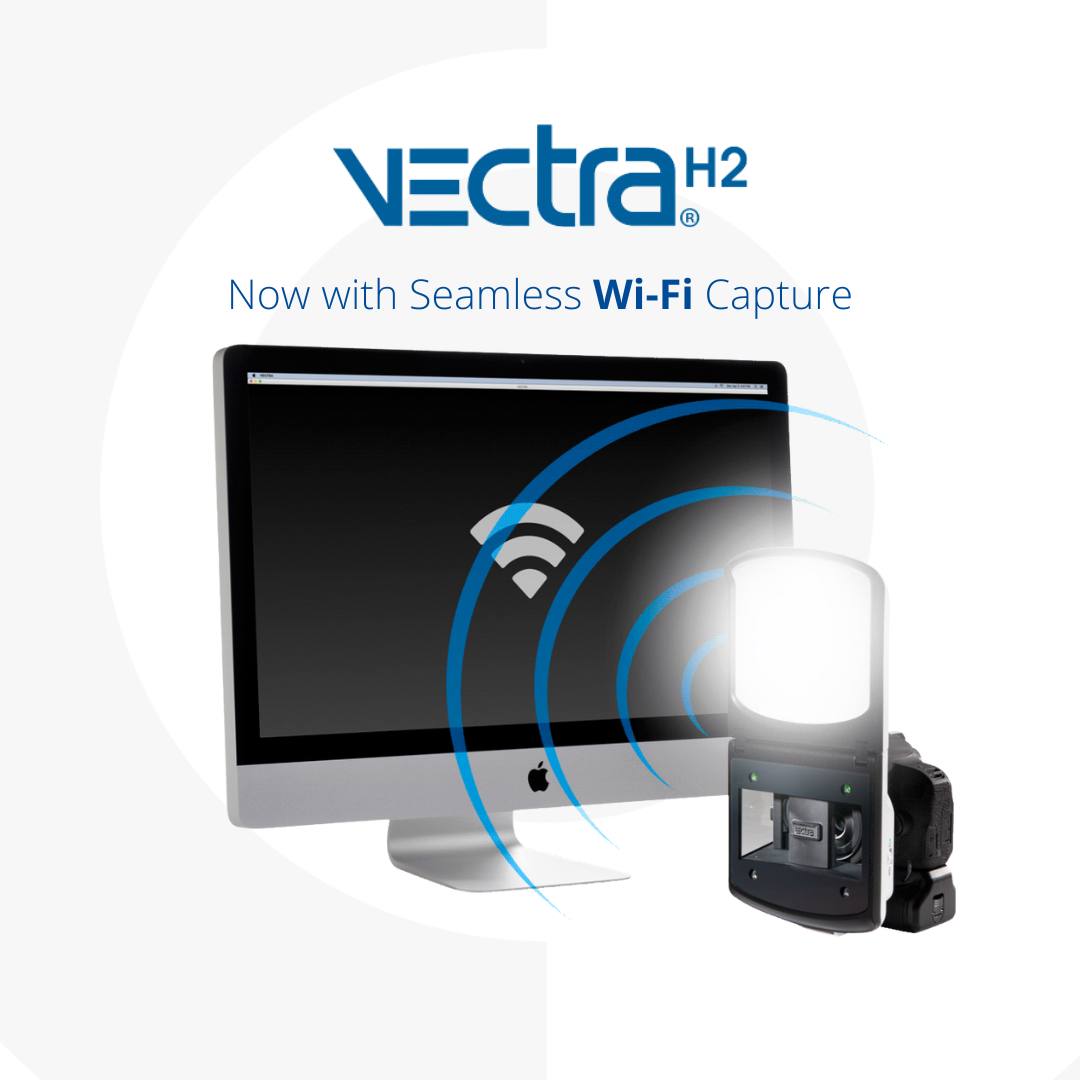 VECTRA® H2 - the most advanced solution for Face, Breast, and Body – is now wireless. Using Wi-Fi, the uploading process will now transfer captures seamlessly directly into the VECTRA® software patient chart. This system will no longer require a cable to upload patient captures onto your computer.
How does it work?
Your staff will capture patient images using standard VECTRA H2 prompts, and the images will be sent automatically to the VECTRA software on your macOS or Windows computer, to provide a 3D rendering of the subject.
What does this mean for your practice/business?
This new feature allows for an easier, more efficient, and simplified workflow in your consultations, by eliminating the time spent on manual uploads or tethered captures. This lets you direct more of your focus on providing outstanding patient care.
The VECTRA H2 is the most advanced 3D imaging solution for plastic surgeons and dermatologists in aesthetics, reconstruction, and research. Starting with the highest quality 3D images in the industry, this advanced software allows practices to create procedure simulations with accurate measurement, analysis, and documentation tools, creating the most impactful patient communications. To learn more about the VECTRA H2 system click here: https://www.canfieldsci.com/imaging-systems/vectra-h2-3d-imaging-system/