Setting Up and Utilizing the Industry Brand Library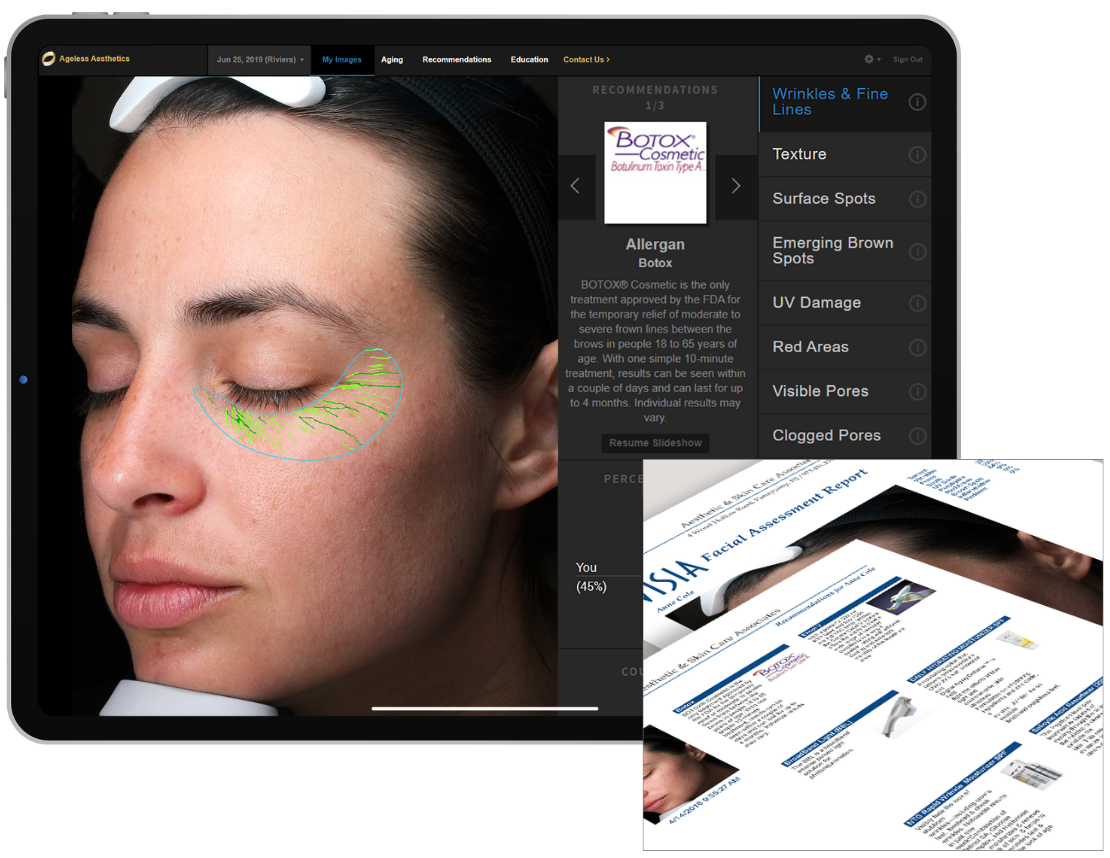 What is the Industry Brand Library? The Industry Brand Library is a cloud-based service that helps make personalized treatment recommendations to patients during consultations and increases your conversion rates and total basket size. Easily add products, treatments, and services to patient reports from your Canfield imaging system. The Industry Brand Library is integrated with Canfield's VISIA®, Reveal® and the VECTRA® with Skin Analysis. The Library has an extensive list of over 200 international brands available. All brands in the Library are managed directly by the manufacturers, allowing you to provide your patients with the most accurate information about their treatments, products and services.
How Do I Set Up the Industry Brand Library? During set-up of your Canfield imaging system, you will be prompted to select the products and services that your facility offers from the list within the Library or create custom products and unique treatments. This information can be edited and updated at any point within your software or from CanfieldConnect.com. VISIA users access this information during a consultation through the recommendations tab in your Canfield imaging system.
How Can I Utilize the Library? In consultations, after reviewing the quantitative and visual assessment provided by your imaging solution, click on the recommendations tab to find all the skin care products and treatments offered by your business. Personalize consultations and product recommendations based on the patient's imaging results, with clear communication to each person. The products and treatments recommended during the consultation will appear on a printed report alongside the images taken during that session. The patient can take their printed report to review after their consultation, or easily access it at home on the secure database portal ViewMyConsult®. These efforts can double basket size and increase conversions and reorders by up to 40%. To view the list of brands in the library, click here or visit our support page to request a one-on-one training.
Canfield has over thirty thousand customers in the Medical, Spa and Retail industry, along with over fifteen years of being involved with the cloud. This is the latest initiative towards providing an easy, accessible, all-in-one guided consultation experience for brands, providers, and patients, alike.