National Doctors' Day, Spotlighting Dr. Allen D. Rosen and Dr. Robyn Siperstein, M.D.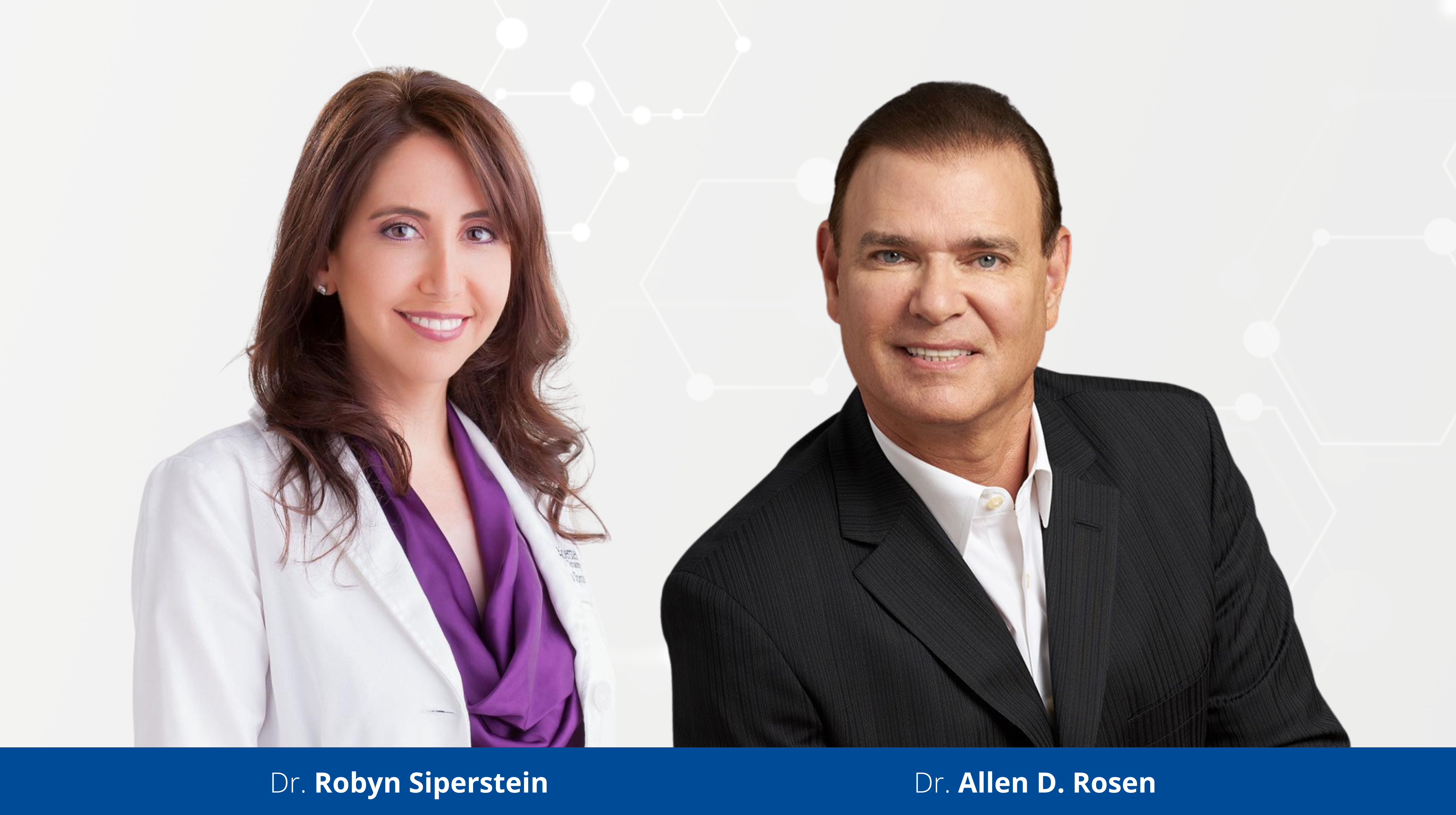 National Doctors' Day honors the dedicated professionals in the healthcare industry who contribute to their patients and their communities. From the plastic surgery and medical dermatology clinics and institutions to multi-site, multi-continent clinical studies, our state-of-the-art imaging systems have been used by thousands of providers worldwide. We appreciate those who make it their mission to help others and, today, we are spotlighting two doctors doing just that: Dr. Allen D. Rosen of the Plastic Surgery Group in Montclair, NJ, and Dr. Robyn Siperstein, M.D. of the Siperstein Dermatology Group in Boynton Beach, FL.
Dr. Allen D. Rosen is an expert in Plastic Surgery and provides a broad range of plastic surgery treatment and procedures, from breast reconstruction to facelift to injectables. Dr. Robyn Siperstein, M.D. is an expert in medical and cosmetic dermatology. Both emphasize safety and high-quality results for their patients and accomplish these goals by equipping their staff with the latest technology. Dr. Rosen uses the VECTRA® XT and VECTRA® software combined with Mirror® imaging, and Dr. Siperstein's office utilizes the IntelliStudio® and VISIA® in their consultations.
The VECTRA XT allows Dr. Rosen to assess, educate, and simulate patient outcomes for the face, breast, and body prior to treatments. "The VECTRA is helpful in so many ways, particularly with discussing expectations with patients about what they might look like after the surgery. It's one thing showing patients pre- and post-operative images of other patients who've gone through the procedure, and it's another to see it on their own bodies."
The IntelliStudio is the only imaging solution designed for both Aesthetic and Medical Dermatology. For Medical Dermatology consultations, the Siperstein Dermatology Group integrated their system with DermaGraphix® software to track and tag suspicious lesions over time. Jennifer Ritcher, a Physician Assistant speaking on behalf of the office says, "DermaGraphix is the most innovative mole mapping system available. Tracking changes in moles and documenting new moles. . .can be lifesaving." For their aesthetic consultations, IntelliStudio delivers the highest quality photo standardization from facial imaging to full body photography. VISIA Skin Analysis is also utilized to determine the client's overall skin age and condition to guide the selection of treatment options.
Thank you to Dr. Rosen, Dr. Siperstein, and all the dedicated doctors working to improve the lives of patients, every day. We take pride in providing the most advanced imaging solutions for practices because it makes a difference, not only for the provider, but also for the patients, too.