Happy Holidays from Canfield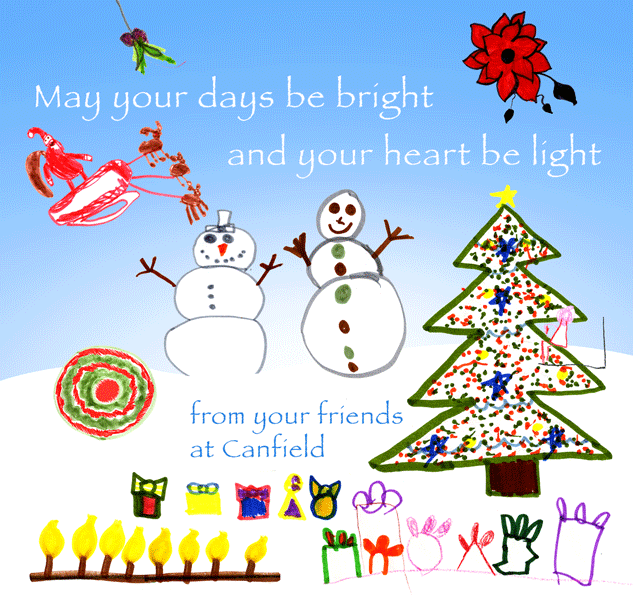 On behalf of our valued clients this holiday season, Canfield Scientific, Inc. has made a donation to the Youth Consultation Service (YCS) residential homes for children.Throughout the years employees have also contributed over 1,000 presents to the children as part of an annual gift drive.
The illustrations used for this animation are the work of children who live at YCS homes in New Jersey.
Each day YCS cares for approximately 1,500 children by providing residential care or in-community and in-home services. Some of the children are separated from their loved ones and have been affected by trauma. Others are unable to live at home because of intellectual and developmental disabilities that adversely affect their behavior. Whatever the child's special education, mental health, or behavioral health needs, the caring YCS staff is prepared to offer individualized services to both the child and family. YCS helps children find hope, and cultivate strength and resilience for a brighter future.
The YCS mission is to partner with at-risk and special needs children, youth and young adults to build happier, healthier, more hopeful lives within families and communities.

For more information about YCS programs and services visit www.ycs.org.