VECTRA® WB360 - 3D Whole Body Imaging System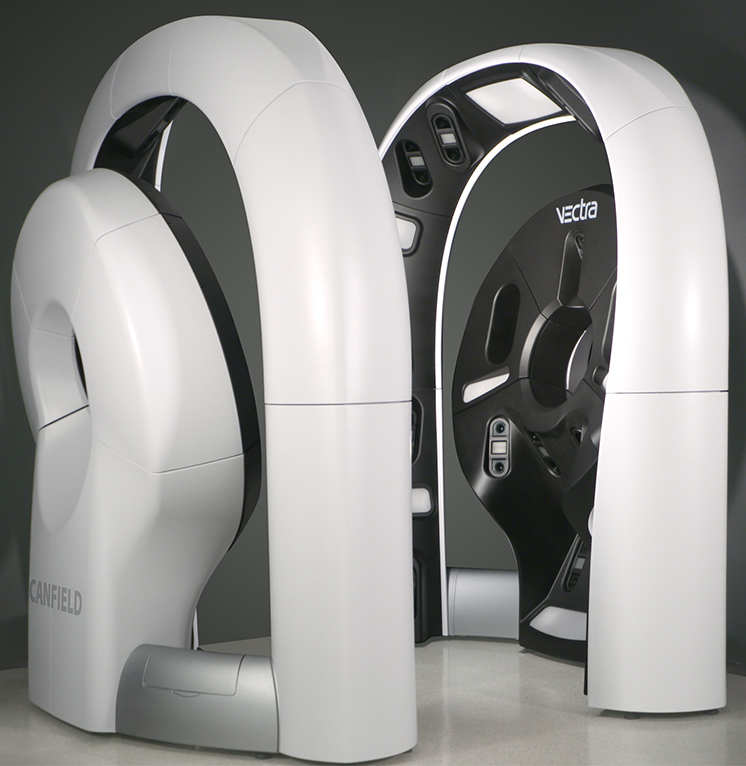 The largest organ in a human body is the skin. It accounts for up to 10% of a person's body weight, and covers, on average, about 21 square feet. For dermatologists who need to monitor patients at risk for melanoma, the traditional method has been Total Body Photography. This involves a series of about 25 photographs covering most of the body surface. Now, with a single image capture, the VECTRA WB360 produces a three dimensional photograph that includes nearly all of the patient's exposed skin.
The immediate benefits are a greatly improved patient experience and substantial time savings for the clinician and photographer. But that's not all. The advanced DermaGraphix imaging software allows clinicians to tag, measure and track lesions and organize the images in a secure and accessible image management system. Simple 3D navigation tools provide faster and more intuitive patient total body skin examinations and enhanced lesion monitoring over time.
The first WB360 systems have been installed at Memorial Sloan Kettering Cancer Center in the United States and the University of Queensland in Australia. Initial response has been extremely positive from both clinicians and patients. Imaging time, up to an hour and a half with the traditional method, has been reduced to about 8 minutes. And the high quality imaging and lesion tracking is helping doctors avoid unnecessary biopsies. The VECTRA WB360 is on its way to defining the new standard of care in patient monitoring.