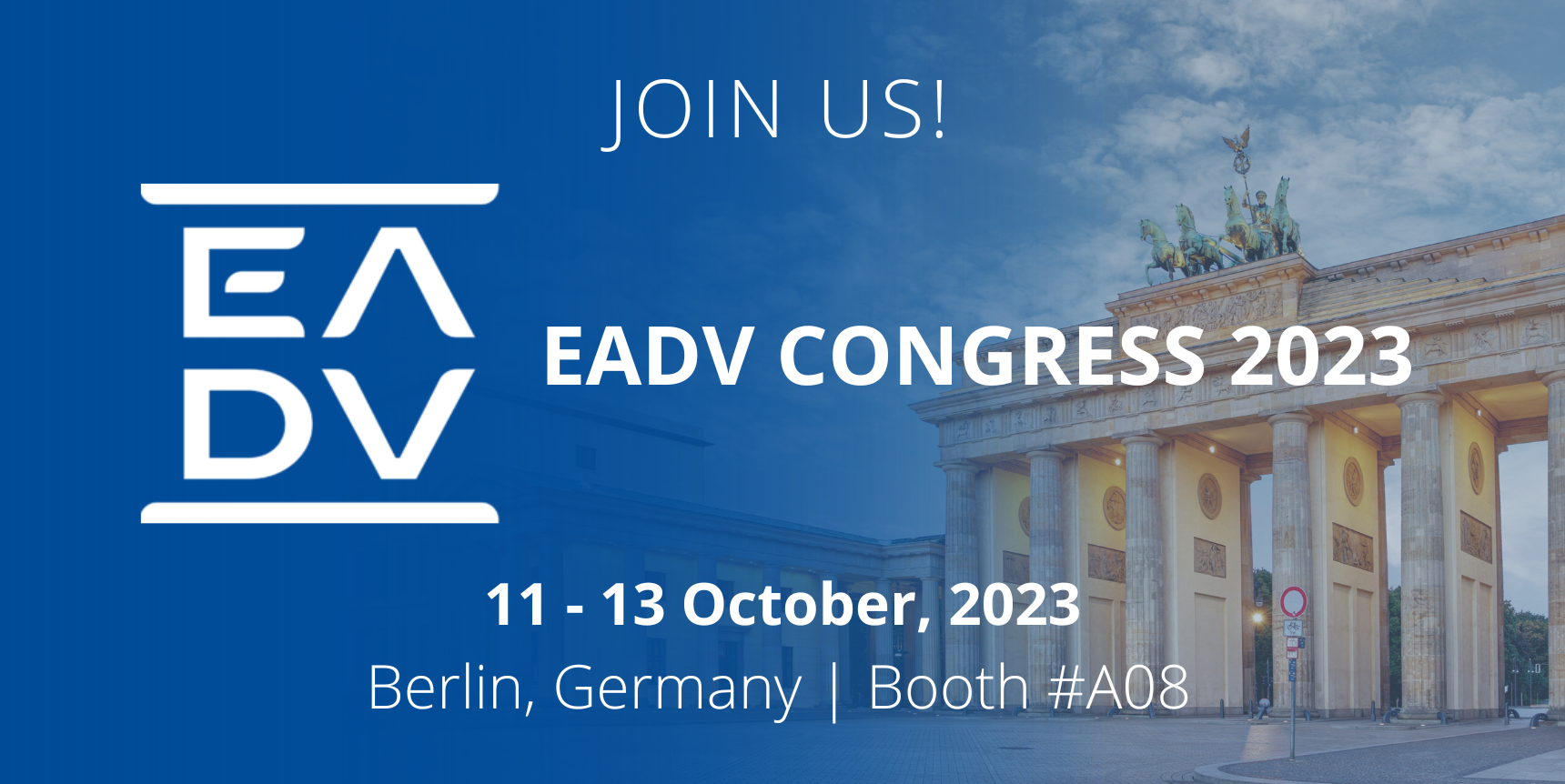 Visit Canfield Scientific at EADV Congress 2023, where we will be showcasing our latest products and services from October 11th to October 13th in Berlin, Germany. Visit booth #A08 to receive information and in-person demonstrations on our latest medical dermatology solutions:
IntelliStudio®: The new 3rd generation IntelliStudio sets the highest standard for image quality that rivals dermoscopy. A motorized programmable lift, standardized templates, and automated sequencing guide the user through 2D captures—no special photography skills needed. Come experience the new PASI module!
VEOS®: See lesions in the highest fidelity possible right on your iPhone® Pro. The new proVEOS® dermatoscope combines Canfield's superior optics and lighting with Apple's Super Retina XDR display to provide unsurpassed clarity of skin features across the entire field of view. Use proVEOS with your iPhone Pro for best-in-class skin examinations and experience the future of dermoscopy now.
HairMetrix®: This fully automated real-time analysis requires no hair clipping and allows for appropriate treatment plans and objective outcome monitoring to be easily communicated to your patients. Capture images directly into HairMetrix with tethered D200evo to deliver the highest-resolution images in standardized quality, or with proVEOS for a wireless consultation experience.
VISIA®: Easily capture high quality, standardized images and analyze results with the latest AI tools. Attract new clients, create meaningful interactions, and motivate clients to act with engaging science-based consultations. Fast, reliable photo documentation, personalized for your practice.
Speak with our knowledgeable team members, get expert demonstrations, and learn how Canfield imaging systems can help improve your practice. We hope to see you there!