VISIA® Skin Analysis Featured in European Spa Magazine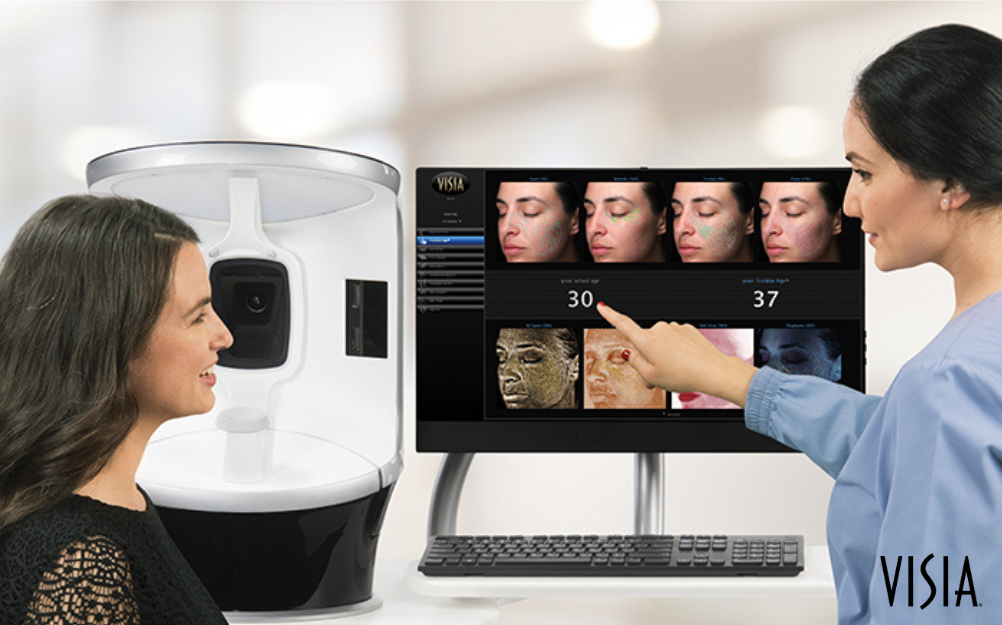 Canfield's VISIA Skin Analysis was featured in European Spa Magazine as one of the best technologies available for spas from a leading company in the industry. The article focuses on the importance of embracing technology, providing clients with the best services, and adding value to their business through this system.
VISIA is the ultimate consultation tool that is redefining the vision of skin care for medical spas. As the most trusted and widely known skin analysis system worldwide, VISIA is used by the most knowledgeable, best trained, and client-focused providers. The cutting-edge system and software are easy-to-use for an enhanced experience in aesthetic and skin consultations. Easily capture high quality, standardized images of left, right and frontal facial views. With IntelliFlash®, cross-polarized and UV lighting, VISIA records and measures surface and subsurface skin conditions. VISIA's eight guiding metrics include: Spots, Wrinkles, Texture, Pores, UV Spots, RBX Brown, RBX Red, and UV Porphyrins. VISIA uses the world's largest skin feature database to grade each metric of your client's skin relative to others of the same age and skin type. Educate and engage clients with TruSkin Age®, which determines the client's overall skin condition and age, providing a revolutionary new metric to guide the selection of skin care products and treatment options.
In addition to the suite of analytical tools, VISIA has the world's most advanced aging simulation. Using Canfield's exclusive multi-ethnic aging study of a large database of subjects, Advanced Aging Simulation illustrates the effects of aging by simulating your client's increase in age up to 80 years old. Furthermore, VISIA provides an injectables simulation, eyelash analysis, and much more to bring objectivity and help clients understand their journey.
Providers can select personalized recommendations from VISIA's built-in Industry Brand Library of skin care products and treatments. Users can communicate treatments more effectively with clear recommendations combined with the visual impact of VISIA.
With VISIA Skin Analysis, your clients can be confident that you are applying the very best technology. In consultations, create meaningful interactions, motivate clients to act, and attract new clients and retain existing clients all while empowering them to see the possibilities.
Page 69