3D Imaging May be the Secret to Perfect Skin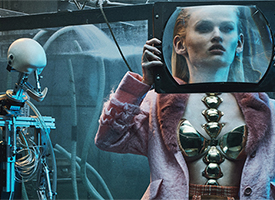 W Magazine cites VECTRA 3D in "Tech Alert: 3D Imaging May Be the Secret to Perfect Skin".
Pre-treatment 3D imaging lets you virtually try on a look before you commit to a treatment. Double board certified plastic surgeon Dr. David Shafer, who was one of the first doctors to start using this technology for his patients in New York City, takes W Magazine through this ground breaking technique.