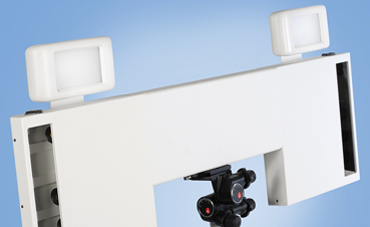 Maximum versatility for research imaging
VECTRA-CR is currently available in four system configurations ranging from small-field imaging to 360-degree body imaging.
VECTRA-CR-two-pod system for full 180-degree capture
VECTRA-360-four-pod system for full 360-degree imaging
VECTRA Custom Systems-to accommodate larger fields, unique lighting requirements, or other individualized situations.
Call for consultation and customized system pricing.
VECTRA-CR provides a versatile and portable 3D system for clinical research