Over 1,000 physicians are using VECTRA 3D.
Click below to read what they have to say.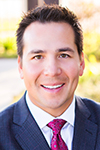 "I brought the VECTRA in with the other partners kicking and screaming, saying that it was never going to help them and wouldn't be worth the cost. And I can tell you that they are now VECTRA's biggest advocates. None of us would want to go back to the way we worked before. I can't believe that I waited this long to incorporate it into our practice."
Simeon Wall, Jr., M.D., F.A.C.S.,
The Wall Center for Plastic Surgery,
Shreveport, LA

The Wall Center for Plastic Surgery occupies a luxurious 17,000 square foot facility housing a Medicare certified, State licensed, AAAASF accredited Ambulatory Surgery Center, with a comprehensive laser center & medispa, extended stay guest suites, private fitness center, and plastic surgery clinic. With four board certified plastic surgeons, it is among the largest, and most prominent, practices of its kind in the region.Dr. Wall Jr's practice is focused on primary and revisionary breast enhancement and body contouring, with an interest in facial rejuvenation and rhinoplasty.

"We have always been on the lookout for better ways of communicating with our patients, to be sure we are on the same page, that we know what our patients want and expect, and that our goals were aligned. We've also been looking for ways to accurately predict if we could achieve those goals." Explains Dr. Wall. "I saw that the VECTRA could help with all of these things." In 2013, he installed a VECTRA XT, although not without some reservations from the other partners. It didn't take long, however, before VECTRA was embraced practice-wide as an integral part of the patient education and consultation process.

In fact, as Dr. Wall puts it, "VECTRA has exceeded my expectations of what I thought it could be useful for. We use it for most of our breast procedures; augmentation, simultaneous short scar mastopexy with augmentation, short scar mastopexy by itself, as well as with many breast revision cases. I do a lot of breast and buttock augmentation with fat grafting, and I've really appreciated the volumetric assessments both before and after surgery, to accurately assess the volumes of fat grafted. We use it for many of our facial procedures; facial sculpting, neck contouring and chin augmentation, all of our rhinoplasty procedures, and volumetric enhancements for the cheeks. VECTRA has also been useful for targeted fat grafting of the buttocks or mid buttocks, and we are working with Canfield right now on 360 degree 3D simulations for our circumferential SAFELipo and fat grafting procedures."

VECTRA has brought a multitude of benefits to the patients as well as the surgeons. "There is no doubt that VECTRA has helped our patients in a variety of ways. Whether that's putting them at ease before surgery or making sure their expectations are in line with what we can achieve, or making them aware of their own asymmetries and specific body issues, or giving them a visual simulation as opposed to just wondering what it's going to look like, VECTRA has helped with all of it. It's one more indication to our patients that they can trust us to go the extra mile to do everything we can to enhance their satisfaction, in this case, by utilizing advanced technology and our resources to give them a result and an experience they can't just go anywhere to get."

Simeon Wall Jr, MD, is an aesthetic plastic surgeon in private practice in Shreveport, LA. He earned his undergraduate degree from The University of Texas at Austin, and his medical degree from The University of Texas Health Science Center at San Antonio. Dr. Wall Jr completed his combined General Surgery and Plastic Surgery residency at Stanford University Medical Center, where he met and trained with his future wife and partner plastic surgeon, Dr. Holly Wall. Dr. Wall Jr, his wife Dr. Holly Wall, his father Dr. Simeon Wall Sr, and Dr. Michael Lee, are all plastic surgeons who specialize in cosmetic surgery, practicing together at The Wall Center for Plastic Surgery, a fixture in Louisiana for over forty years.
---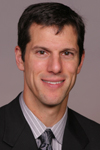 "VECTRA 3D gives my patients information that has not been previously available to them. It is a powerful visual comprehensive consultation tool that allows me to better communicate with my patients, better educate them about their procedure and help them understand what they will look like after surgery. The VECTRA solution is not only for breasts, but also face, nose, and body as well. It's a true comprehensive consultation tool, that's integrated into a proven clinical imaging solution. It's going to be a great addition to plastic surgeon's offices."
William P. Adams Jr., M.D.
Dallas, TX

Dr. Adams is an innovator at the leading edge of aesthetic plastic surgery practice. His work in the development and research of breast implant technology including form-stable, cohesive gel implants is providing new options to women considering breast augmentation. Dedicated to optimizing outcomes in breast augmentation, he has pioneered advances in reducing capsular contracture and defining the process of breast augmentation. As chief medical officer of The Plastic Surgery Channel, the first Plastic Surgery operated media company, he is helping shape the future of information exchange with this popular patient facing website and online video channel that has been instrumental in educating the public about aesthetic surgery.

Dr. Adams was an early adopter of 3D imaging and aesthetic simulation, and the VECTRA 3D system that he uses in consultations plays an important role in improving surgical results. With VECTRA's powerful visualization and measurement tools, he is able to help the patient identify pre-operative conditions that could affect the outcome.

"All patients have asymmetry in their breasts, although they may not realize it," he explains. "3D imaging is very effective in conveying this to the patients and helps them understand what the asymmetries are and what to expect after surgery. The power of true patient education has been well documented in reducing re-operations in breast augmentation. VECTRA provides an efficient platform to deliver this education. Ultimately, it's all about better patient outcomes."

Dr. Adams is a board certified plastic surgeon with a private practice in Dallas, Texas. He completed undergraduate studies at Princeton University and received his medical degree from Vanderbilt University Medical School. He completed both his general surgery and plastic surgery residency training and a year of fellowship at the University of Texas Southwestern Medical Center, Dallas, Texas, where he is currently an Associate Clinical Professor in the Department of Plastic Surgery.
---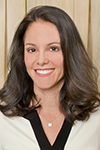 "If I had to pick one device that has the greatest benefit to the practice and the patient, it would definitely be VECTRA 3D. It helps my reconstruction patients move forward when they see that I will be able to restore their breasts. You can literally see their faces change from despair to hope."
Kristina O'Shaughnessy, M.D.,
Maxwell Aesthetics
Nashville, TN


Dr. Kristina O'Shaughnessy is a plastic surgeon specializing in breast and body reconstruction.She first developed an interest in3D imagingduring her residency at Northwestern University while involved in some early research on facial aesthetics. A fellowship under Dr. Pat Maxwell brought further experience with the technology, which continued after joining his practice in 2010. "I have always had a 3D device in my practice" she remarks, "and I really don't know how I would do a breast consultation without it."

While reconstructive procedures comprise most of Dr. O'Shaughnessy's work, she has found VECTRA 3D to be an effective consultation tool in other areas of practice as well. "Since we acquired the VECTRA in 2012 I've been using the system for facial consultation and body contouring, and I've watched my conversion rates improve consistently. Patients are impressed with the technology and they love the idea of bringing home a picture to help describe the consult or surgical plan. It instills the clarity and confidence that is so necessary for the patient to move forward. And you can tell that it really seals the deal for them."

Dr. Kristina Dare O'Shaughnessy received both her undergraduate and medical degrees from the University of Florida.She then completed seven years of surgical training in the Integrated Plastic Surgery Program at Northwestern University in Chicago, IL, and an additional year of specialty training in aesthetic and reconstructive breast surgery, under the leadership of Dr. Patrick Maxwell in Nashville, TN. Dr. O'Shaughnessy has authored numerous peer reviewed articles and book chapters across a wide spectrum of plastic surgery topics, with an emphasis on wound healing, nerve repair and breast reconstruction.
---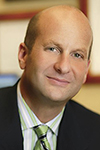 "VECTRA 3D has raised the standard of care for breast consultations, and at this point you would be at a disadvantage if you didn't have it. There is a tremendous leap of faith that patients take before having surgery, and VECTRA helps bridge that leap by giving them a window into what they are going to look like. It's the best communication tool that exists."
Louis P. Bucky, M.D., F.A.C.S.
Philadelphia, PA


Dr. Louis Bucky was an early adopter of 3D imaging and knows from experience the value it brings to a plastic surgery practice. With 20 employees in two locations, he personally performs over 1,000 surgeries a year including aesthetic and reconstructive procedures for breast, body and face. So for him, the VECTRA XT Face and Body system was an obvious choice.

"This has been extremely useful in breast augmentation and mastopexy. It allows patients to become directly involved in the planning process, and because of this, they have less anxiety and are more comfortable that they will be pleased with the results. And because VECTRA's 3D simulations give them an accurate view of how they will look after surgery, I have fewer concerns about implied results."

Dr. Bucky earned his medical degree from Harvard Medical School, followed by general and plastic surgery residencies at Massachusetts General Hospital in Boston, MA. He then completed a Fellowship in Breast Cancer Reconstruction at Memorial Sloan-Kettering Cancer Center in New York City, as well as a Fellowship in Craniofacial Surgery at Miami Children's Hospital. He is board certified by the American Board of Plastic Surgery and is a Fellow of the American College of Surgeons.
---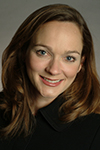 "After the first VECTRA XT consult my nurses and staff immediately saw the value in this system. When the patient saw her breast augmentation 'post-op' image before the surgery, her uncertainty vanished and she couldn't wait to move ahead. We have had the VECTRA system for a year and half now, and we see this scenario every day."
Christine Stiles, M.D.
Frisco, Texas


After Dr. Christine Stiles saw the VECTRA XT demonstrated at the Allegan Academy in 2012, she was determined to bring it into her practice. Today, she is convinced that it was the absolute right decision. "VECTRA gives patients a realistic view of how they would look with different implant sizes and helps them make the right decision. With the mastopexy module I am able to show the patient side by side views of how she would look with a lift alone, implants alone, or a lift and implants together."

Because of this dynamic, VECTRA has both improved Dr. Stiles' conversion rate and changed the way she does consults. "We don't go through the before-and-after photographs in the same way since most of our patients have seen these on our website before coming into the office. Instead of looking at PowerPoint presentations of other women, we are able to spend our time looking at and modifying the patient's actual image with the VECTRA system. At the end of our consultation, they are able to walk away with a printed version of what they could look like. So if a woman comes in by herself, she is able to go home and show her husband the potential results."

VECTRA also helps Dr. Stiles thrive in a competitive market. "It's very common for a patient to schedule consultations with several different practices. If they have been to other practices without a VECTRA, they are impressed by the technology and the ability to visualize their results. This is one of the first things they will point out to us. They will say 'That's really neat, no one else has shown me this' or 'No one else had that kind of technology'. For the physician, it shows that you are interested in staying current with technology. More importantly it is a helpful tool for the patient, in making the right decision for herself."

Dr. Stiles is a board certified plastic surgeon practicing in Frisco and Plano, Texas. She earned an undergraduate degree in Biology at Manhattan College and her medical degree from the State University of New York at Buffalo. She went on to complete residencies in Pediatrics at The Children's Hospital of Philadelphia and then in Integrated Plastic Surgery at the Hospital of the University of Pennsylvania. In 2005 she founded The Center for Breast and Body Contouring in Frisco, Texas.
---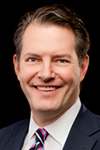 "My patients really respond to VECTRA 3D simulations. It gives them more confidence in their aesthetic goals, which reinforces their commitment and ultimately helps assure greater satisfaction with the results. Our first VECTRA XT was so effective it paid for itself in only 3 months. The following year we bought another for our branch office."
Stephan Finical, M.D., F.A.C.S.
Charlotte Plastic Surgery
Charlotte, NC

Charlotte Plastic Surgery offers both aesthetic and reconstructive plastic surgery procedures as well as an extensive range of cosmetic skin care services. Serving the community since 1951, it is Charlotte's oldest and largest plastic surgery practice and enjoys a national reputation for excellence. In 2012 they conducted an extensive evaluation of the benefits that a 3D system could bring to their practice. As a result, they bought their first VECTRA XT system in July of that year. It quickly became an integral part of their practice and the following year they bought a second system for a branch office in South Charlotte.

"I use it in every breast augmentation consult" States Dr. Finical. "The great thing about it is that the patient is sitting on the same side of the table as me, looking at the goal they want to achieve. This creates a rapport and sense of teamwork with the patient that you wouldn't otherwise have. And because we are looking at this objectively, they are less self-conscious. They are also more likely to be satisfied with the outcomes, and we now have far fewer instances where patients come back with size change requests."

Dr. Finical is a board certified plastic surgeon practicing in Charlotte, N.C. He received his undergraduate degree, Magna Cum Laude, from Ohio Wesleyan University and his medical degree from Georgetown University. He completed his residency in General Surgery at Georgetown and a residency in Plastic Surgery at the Mayo Clinic in Rochester, Minnesota. He then served on the Mayo Clinic staff in the Division of Plastic prior to joining Charlotte Plastic Surgery. He is a Clinical Professor of Plastic Surgery at the University of North Carolina in Chapel Hill.
---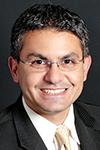 "I have found VECTRA 3D to be a valuable consultation tool for breast augmentation as well as reconstruction. Where patients would benefit from a mastopexy, there is no better way of showing them the expected result. And it's essential to a discussion about asymmetry, which we find to some degree in almost every patient."
Allen Gabriel, M.D., F.A.C.S.
Vancouver, WA

At his plastic surgery practice in Vancouver, Dr. Allen Gabriel specializes in breast and body procedures. These include cosmetic, reconstructive, surgical and non-surgical procedures, and for each he has found value in the VECTRA 3D system. "Patients looking for breast augmentation typically come in with a size in mind, and the first thing I do is use VECTRA to show them how this would look. We sometimes find that this will not result in the optimal outcome, and this allows a productive discussion toward a more realistic aesthetic goal."

He has found VECTRA to be particularly useful with patients who are candidates for mastopexy, as he is now able to show them how this procedure can be combined with appropriate implants. This also gives the patient the opportunity to consider the scarring that would result, which could affect their decision on how to proceed. This extra level of education helps Dr. Gabriel assure that his patients are informed about, consent to, and are satisfied with the procedures.

Dr. Gabriel is a board certified plastic surgeon and a Fellow of the American College of Surgeons. He graduated from the University of Utah with a Bachelor of Science in Chemistry with Honors in 1996, and went on to obtain his M.D. from the University Of Nevada School Of Medicine in 2001. Since 1995, he has authored more than three dozen abstracts and chapters in peer-reviewed publications. He practices in Vancouver, WA.
---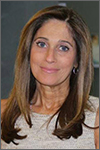 "As an educational tool, VECTRA's surgical simulations encourage communication between the physician and the patient. In breast augmentation, what really matters is whether the patients understand, accept, and take responsibility for their decisions. For both aesthetic and reconstructive procedures, VECTRA contributes to this understanding easily and effectively."
Caroline A. Glicksman, M.D., F.A.C.S.
Sea Girt, NJ

An author of several chapters on Patient Education in Breast Augmentation and the Management of Breast Implant Complications, Dr. Glicksman believes that the first step in accomplishing improved outcomes in breast augmentation is comprehensive patient education. "The decisions made by both the surgeon and patient during the consultation phase may have more of an impact on the quality of the outcome, and its longevity, than the device selected or the augmentation procedure itself. I have found VECTRA to be an effective tool in helping to reach these decisions."

Dr. Glicksman has been a clinical investigator for the newest generation of shaped form stable gel implants since 2005. VECTRA's simulation software has allowed her to simplify implant selection with these new devices, which differ from the round gels as they have varying base widths, projections, and height. "In my practice, VECTRA has provided an improvement in patient satisfaction, surgical outcomes, and the overall quality of the patient experience." In addition, Dr. Glicksman notes that she is continually using the software in new and innovative ways. These include implant selection in difficult cases such as Unilateral Hypoplasia of the chest wall and Poland Syndrome, and even evaluating patients with a saline deflation or a possible late seroma.

Dr. Glicksman earned a BS in Microbiology and a BA in Sociology from the University of Massachusetts, and her medical degree from the State University of New York. She completed residencies in General Surgery at Mount Sinai Hospital in New York and in Plastic Surgery at New York Hospital-Cornell Medical Center and Memorial Sloan-Kettering Cancer Center. She is Board Certified in plastic surgery and a Fellow of the American Academy of Surgeons.
---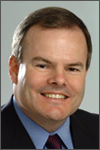 "I place a lot of importance on patient education during the consultation. The VECTRA 3D has greatly improved my ability to communicate with patients about their anatomy, surgical options, and expected outcomes. When patients have the opportunity to see the potential results of procedures using their own 3D photograph, they are more relaxed and confident in their decisions. This means an improved surgical experience for both me and my patients."
Timothy Connall, M.D., F.A.C.S.
Connall Cosmetic Surgery
Portland, OR

Timothy P. Connall, M.D., F.A.C.S., is a board certified plastic surgeon who avidly pursues the latest and most effective techniques to plastic surgery problems. Dr. Connall is known for his highly personalized approach to every patient. When meeting with prospective patients, he goes to great lengths to understand their wishes so that he can work with them to help achieve their goals.

He started using VECTRA 3D in 2009, and immediately found it a valuable adjunct to his consultation process. Using Sculptor aesthetic simulation software, he is able to clearly communicate surgical possibilities, and help patients reach a mutual understanding of the desired outcome. This has substantially improved patient satisfaction, with the added benefit of increasing his conversion rate and personal referrals.

Dr. Connall has found VECTRA 3D simulations useful for a wide variety of body and face procedures, including breast augmentations, fat grafting, facelifts, tummy tucks and liposuction.

Dr. Timothy Connall is board certified by the American Board of Plastic Surgery. He is a Fellow of the American College of Surgeons and is an active member of the American Society of Plastic Surgeons and treasurer of the Oregon Society of Plastic Surgeons. Dr. Connall graduated from the University of Oregon Honors College and New York University School of Medicine. He completed his general surgery residency at the University of California Irvine Medical Center. He completed his plastic surgery training at The University of Texas and the USAF Wilford Hall Medical Center. Dr. Connall's private practice emphasizes aesthetic surgery and is located in Portland, Oregon.
---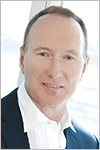 "As the first practitioner in my area to have the new VECTRA system we were quick to let its uses and capacities be known and it invariably impresses and intrigues those who see it for the first time. There are now a number of systems in this region and I feel that patients have come to expect it as an essential part of the breast consultation process and indeed for rhinoplasty as well."
Dr. Terrence Scamp, M.B.B.S, F.R.A.C.S
Queensland, Australia
In the heart of Australia's "Gold Coast", plastic surgeon Terrence Scamp has realized his vision of "putting all the beautifying processes under one roof." Here, at the Esteem Day Spa, visitors find everything from hair dressing and nails to breast augmentation and rhinoplasty. And it's no surprise that with this type of focus on the patient experience, Dr. Scamp he was one of the first practitioners in the region to install a VECTRA 3D face and body system.

It didn't take long for VECTRA 3D to become an integral part of his practice. "I use VECTRA in every breast consultation. In augmentation, it's a remarkable communication tool. I also use it routinely in rhinoplasty, again as a communication tool, but also to educate myself to the appropriate changes needed for a "difficult" nose. I use it often in liposuction to demonstrate the desired contour improvements and in facial rejuvenation as well. Even when I'm not using the simulation tools, it's an excellent device to identify asymmetry, age related changes and to explain the operative plan."

Dr. Scamp's patients appreciate the difference it makes in their experience. "What I think benefits patients the most is the striking decrease in anxiety prior to surgery. It gives them a greater sense of security in the destination of their journey, be it rhinoplasty or breast augmentation." As an added benefit to both patient and surgeon, it has greatly reduced the number of repeat consultations where patients vacillate between similar implant sizes.

Dr Terrence Scamp graduated from of the University of Queensland in 1980 and interned at Princess Alexandra Hospital in Brisbane. He then moved into surgical training and obtained experience in Vascular, Orthopedic, Neurosurgery and General Surgery. He trained in Plastic and Reconstructive Surgery at the Royal Brisbane Hospital, followed by a further year at Princess Alexandra Hospital. Dr Scamp obtained his specialist qualification as a Fellow of the Royal Australasian College of Surgeons (FRACS) in the division of Plastic and Reconstructive Surgery in 1990. Dr Scamp completed his training with over 3 years abroad, in leading centers in the United Kingdom, Europe and the USA. Following this, he returned to surgical practice on the Gold Coast.
---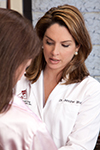 "I do a lot of breast augmentation and secondary breast surgery. VECTRA has proven to be invaluable when dealing with asymmetry, and helps the patient decide on the implant size that will let them achieve their goals. For rhinoplasty procedures as well, it's been a great adjunct to my consultations and surgical planning."
Jennifer L. Walden, M.D., F.A.C.S.
Austin, Texas
When Dr. Jennifer Walden installed the VECTRA 3D system in her plastic surgery practice, she anticipated the value it would bring to her patient consultations. With many of her clients interested in cosmetic procedures, she saw the benefit in improving their understanding of the expected outcomes. She was pleasantly surprised, however, when local media outlets started showing up at her door for stories on how she uses this new technology, the first of its kind in Austin. This has resulted in segments on several local TV stations and featured articles in news publications.

Of course for Dr. Walden, it's still all about the patient. "The VECTRA 3D system has become an important part of my patient consultations and education. It provides clarity for my patients by helping them understand what they would look like after surgery, and it helps me in the surgical planning process."

In addition to her skills in plastic surgery, Dr. Walden is also an established author, having published numerous articles as well as co-authoring an award-winning textbook entitled Aesthetic Plastic Surgery. She serves as a consultant to the nation's leading breast implant and aesthetic companies including Allergan Medical, and serves on their National Council of Leaders in Breast Aesthetics. Dr. Walden is interested in both the technique and artistry of aesthetic surgery, and has developed her own instruments for breast surgery.

Dr. Jennifer Walden is a Board Certified Plastic Surgeon and is fellowship-trained in Cosmetic Surgery. Before relocating to Austin, Dr. Walden was an Attending in Plastic Surgery at Manhattan Eye, Ear and Throat and Lenox Hill Hospitals with the academic appointment of Clinical Instructor of Surgery (Plastic Surgery) at New York University Langone Medical Center. She completed her medical education and residency training at The University of Texas Medical Branch in Galveston, Texas.
---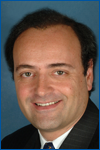 "I saw a definite need in my practice to find a better way to help convey to a patient how they would look after surgery. Prior to VECTRA there was no satisfactory way to achieve this. Now, my patients leave with a much better idea as to how surgery could change their appearance."
Mark D. Epstein, MD
Center for Aesthetic Plastic Surgery
Stony Brook, NY

Dr. Epstein has been a Mirror user since 1998 and has a dermatology clinical research center (DermResearchCenter of New York) on site directed by Dr. Elyse Rafal. His practice has a long history of experience with Canfield Clinical Systems, both with their software and their custom-designed imaging systems.

He did a thorough comparison of the VECTRA 3D and competitive systems and found the images to be more lifelike and the color rendition superior. The analysis software coupled with the Sculptor software give much more flexibility than other systems, and he was amazed to see how close the simulated images look to what he would predict the surgical result to be.

Dr. Epstein, a Canfield client since 1998, is a board-certified plastic surgeon currently practicing in Stony Brook, New York. Dr. Epstein also serves as the Chief of Plastic Surgery at North Shore Surgi-Center and is a Clinical Assistant Professor of Surgery at the State University of New York Health Sciences Center at Stony Brook. Dr. Epstein received his medical degree from the State University of New York Health Sciences Center at Brooklyn, and completed his plastic surgery at Hershey Medical Center, hand surgery fellowship at Curtis Hand Center Union Memorial Hospital and a microsurgery fellowship at Brigham and Women's Hospital, Harvard Medical School.
---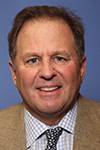 "Cosmetic plastic surgery is a visual art. Patients don't usually understand medical terminology, but they know what they want when they see it. With VECTRA 3D simulations, I can show them realistic results of the procedures they want, as seen from any angle. And when they see this, they act on it with confidence that the procedure is in their own best interest."
Marc J. Salzman, M.D., F.A.C.S.
Salzman Institute of Cosmetic Surgery
Louisville, KY
One of the challenges faced by plastic surgeons is to communicate complex information in language that is easy for the patient to understand. And in this communication, the stakes are high for both the surgeon and the patient. That's why Dr. Marc Salzman is so enthusiastic about his VECTRA 3D system. "It takes away the medical vernacular so that we can both speak the same language" he explains. "With VECTRA I can simulate realistic outcome objectives and get to where they say, 'Yes, that's what I like'. That's when I know we have a common understanding."

The result for Dr. Salzman is a long list of satisfied patients. "I show them only what I know I can safely do, and because of this my outcomes are always very close to the simulations. In all the time I've been using VECTRA 3D, I've never had a patient come back and complain that their results were not what they expected." With VECTRA's extensive simulation capabilities, he is also able to help his patients actually exceed their expectations. "I can show them how laser resurfacing helps improve the overall result of a facelift. It makes the skin look better in addition to being moved to a position that looks more youthful. Almost every facelift now includes laser resurfacing, because all I have to do is show them."

From a practice marketing point of view, this has given Dr. Salzman a tremendous competitive advantage. "This is the next level in aesthetic consultation. Patients understand that and they are looking for it," he explains. "And before they leave my office, I hand them a printed picture that has my name and address and my recommendations. That's the proof, the whole consultation in a nutshell. It says 'here's what I can look like' to the husband, to the friend or to the parent. It's another way of substantiating that this operation would be in the patient's best interest."

Marc J. Salzman, MD, FACS, is a board certified plastic surgeon who has been practicing in Louisville, Kentucky since 1992. He completed his undergraduate education at the University of Florida and received his medical degree from Tulane University in New Orleans. He then completed a five year residency in General Surgery at the Mount Sinai Medical School in New York City, earning his Board Certification in General Surgery in 1990. His Plastic Surgery Fellowship was completed at Duke University Medical School in 1992. He has been a Board Certified in Plastic Surgery since 1994 and is a Fellow of the American College of Surgeons. Dr. Salzman is an Assistant Clinical Professor of Plastic Surgery at the University of Louisville.
---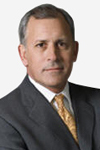 "VECTRA 3D has been extremely useful in helping me understand patient's expectations. And when you can educate them about what can and can't be accomplished, you're going to have a higher percentage of satisfied patients. It gives them a comfort level with the decision, and the fact that we've gone the extra mile to educate them enhances their whole experience."
Robert Zubowski, M.D.
Center for Reconstructive and Plastic Surgery
Paramus, NJ

Dr. Zubowski's practice provides a complete range of plastic surgery procedures for the face, breast and body as well as non-surgical procedures and skin care. In addition to cosmetic procedures, Dr. Zubowski specializes in breast reconstruction as well as post-bariatric body contouring. He is sought after as a speaker, and has had numerous appearances on broadcast television, including "the View" and "Real Housewives of New Jersey".

"I initially bought the VECTRA because of feedback from patients who wanted a better way to understand how they would potentially look after breast augmentations. Its one thing to look at photographs of other patients, but looking at the changes on your their body is much more useful and beneficial for them. It makes them more comfortable about their decision for a particular size. An added benefit for me is that if I show them a realistic image of the expected outcome, and they're not satisfied, it throws up a red flag that they may not be satisfied with the surgery."

The result for Dr. Zubowski is a higher percentage of satisfied patients. "They really appreciate that you have a tool that makes them feel more comfortable, that you've taken the extra time to explain the surgery." And the patients aren't the only ones who are satisfied with VECTRA. "The people at Canfield have been superb," offers Dr. Zubowski, "everyone has been responsive in every way in terms of hardware support, software and training. On a scale of 1 to 10, I give them a 20."

Dr. Zubowski completed residencies at both New York Medical College and the Cleveland Clinic Foundation and is board-certified in both plastic and general surgery. He has served as an associate professor of Plastic Surgery at New York Medical College and as the plastic surgery specialty director of the Cleveland Clinic Foundation Alumni Association, where he is also an adjunct staff member. He is a former associate director of plastic surgery at Ridgewood's The Valley Hospital and holds a Certificate of Advanced Education in Cosmetic Surgery from the American Board of Plastic Surgery.
---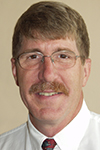 "VECTRA 3D is a great tool to help the patient and surgeon arrive at a mutual understanding of surgical goals. My patients appreciate the ability to see what their outcomes can be, using their own 3D photographs, and it gives them the confidence to move forward. And it makes my practice distinctive in terms of what I want my reputation to be."
Brentley A. Buchele, M.D., M.B.A.
Kalispell, MT

The world's first installed VECTRA 3D Face and Body System is in an unassuming plastic surgery practice in Kalispell, MT (Pop: 20,000). If this seems an unlikely place to find clinical imaging on the leading edge, you have to meet Dr. Brent Buchele. After 18 years at Ohio State University, and approaching the age of 50, he saw an opportunity to launch a second career. And in 2005 he left his position as Chief of Plastic Surgery to set up a private practice in this Northwest Montana community.

With a strong belief in using the right technology to communicate ideas, Dr. Buchele became interested in Canfield's 3D imaging solutions. "Patient education, and the tools you need," he observes, "are just as important here, with a service area of about 80,000 people, as in Columbus, Ohio, with a population of a million plus." And so, VECTRA's powerful aesthetic simulation and patient communication tools seemed a wise investment in his new career.

This was not only about good medicine, it was good business. "It is not our clinical skills alone that distinguish us. What distinguishes us is the style of our practice and what we want to be known for." Here, too, VECTRA made good sense to Dr. Buchele. "I want my reputation to be that we do solid analysis of the patient's issues, and come up with a strong plan to accomplish their goals. I want to have the technology that allows them to say 'yes, that is indeed what I want to look like' and their education is more complete because of it."

"I'm a small market guy" he notes," but there are three plastic surgeons within a 100 mile radius, and they're all good plastic surgeons. We could all look the same, but VECTRA makes me look different."

Dr. Buchele earned a B.S. in Zoology from the University of Kentucky, where he went on to complete his medical degree in 1980. He subsequently earned an MBA from Auburn University. Dr. Buchele completed residencies in General Surgery at the University of Iowa and in Plastic Surgery at the Southern Illinois University School of Medicine. He worked at Ohio State University for 18 years, most recently as Chief of the Division of Plastic Surgery. Since 2006 he and his wife have operated a full service plastic surgery practice in Kalispell, Montana.
---
"VECTRA 3D imaging is the perfect tool to help facial plastic surgeons be more accurate in pre-op planning. The ability to critically analyze factors such as contour and volume allows me to accurately assess the expected results of procedures, and have meaningful, compelling consultations with my patients. These benefits apply to clinical research and reconstructive surgery as well as to the aesthetic practice."
Monte O. Harris, M.D.
Chevy Chase, MD

Dr. Harris was also among the first facial plastic surgeons to adopt Canfield's Face Sculptor software, allowing him to simulate aesthetic surgical procedures using the patient's own 3D image. "The challenge has been to visualize some of the more subtle changes we want to make. For example, in rhinoplasty it's possible to show changes to the bridge of the nose in two dimensions, using a profile view. However, tip projection and rotation, particularly in a frontal view, are not so obvious. In these cases, 3D is the perfect tool to help surgeons be more accurate in pre-op planning."

The use of 3D simulation has also energized the ancillary staff at in a number of ways. First, it has helped them understand the surgical planning process, since they can now observe how various changes affect the patient's appearance. More importantly, it has increased the level of expertise and credibility with which they can interact with the patients. As a result, they can approach their jobs with a much higher level of confidence, and are more effective in the patient interactions.

Dr. Harris is a board certified/fellowship trained facial plastic surgeon who is a pioneer in comprehensive cosmetic facial rejuvenation for individuals of darker skin tones. Dr. Harris graduated from Morehouse College in Atlanta, Georgia, received his M.D. from Case Western Reserve University School of Medicine in Cleveland, Ohio, and completed his surgical training at the University of Michigan. Dr. Harris is currently a clinical assistant professor at the Georgetown University, Department of Otolaryngology/Head and Neck Surgery and the Howard University, Department of Dermatology.
---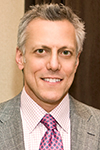 "The new dynamic in facial plastic surgery is facial contouring, and nothing demonstrates this better than VECTRA 3D. Whether I'm using fillers or making large structural mass changes, VECTRA's simulation, measurement and patient consultation tools offer the perfect imaging solution for my practice"
Steven Pearlman, M.D., F.A.C.S.
New York, NY

Dr. Steven Pearlman has built a successful practice serving New York's most demanding clients at his prestigious Park Avenue location. "We service individuals who are accomplished, discerning and driven to success, yet perhaps feel that the amazing person they are on the inside isn't matching what they see in the mirror. We help our patients look great and look natural. We instill and restore the self confidence that helps our patients achieve their goals."

For as long as he has been in practice, Dr. Pearlman has used clinical photography in his consultations, starting with Canfield's Mirror image management software. As facial contouring procedures became more prevalent, he found himself limited by standard two dimensional photography. That's when he turned to the VECTRA M3 face and neck system, a compact, high quality end-to-end 3D imaging solution. Today, he uses VECTRA imaging in his patient consultations, in research projects and to provide powerful graphics for his professional presentations.

Steven Pearlman, M.D., received his medical degree from The Mount Sinai School of Medicine in New York, where he then completed a residency in Otolaryngology-Head and Neck Surgery. He then completed a Fellowship in Facial Plastic and Reconstructive Surgery at St. Luke's - Roosevelt Hospital in New York. He is dual board certified by the American Board of Facial Plastic and Reconstructive Surgery and the American Board of Otolaryngology. Dr. Pearlman is a Clinical Associate Professor at Columbia University College of Physicians and Surgeons and is Director of the Center for Aesthetic Surgery at the New York Head and Neck Institute.
---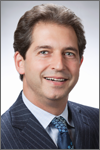 "Prospective breast augmentation patients see the SculptMyDream simulations on my website, and the first thing they ask when they come in is whether they can be photographed for their own VECTRA 3D simulations. This has created excitement, and a substantially improved mechanism for me to communicate potential outcomes with my patients."
Mitchell Brown, M.D., M.Ed., F.R.C.S.C.
Toronto, ON

Dr. Mitchell Brown is one of Canada's leading plastic surgeons specializing in aesthetic and reconstructive breast surgery, body contouring and facial aesthetic surgery. In clinical practice since 1995, Dr. Brown is often requested to lecture and educate others in the field. He is the founder and co-course director of the Toronto Annual Breast Surgery Symposium, Canada's largest annual medical symposium of its kind. He has published numerous articles in the field of plastic surgery and is well recognized on both a national and international level.

In his practice, Dr. Brown has effectively utilized VECTRA 3D simulations to improve his consultations, and help patients understand the potential outcomes of aesthetic procedures. This allows him to manage patient expectations and helps assure that the results will meet their personal objectives. His website makes extensive use of Canfield's patient friendly web application, SculptMyDream.com, where prospective breast augmentation patients can create their own simulations in advance of their first office visit. "This is a powerful visual tool," he observes, "and it prepares the patient for their personal imaging and simulation when they come to the office for consultations."

Dr. Brown completed his medical degree at the University of Western Ontario Faculty of Medicine in London, Ontario. He went on to complete a comprehensive surgical internship at Toronto Western Hospital, followed by a five-year residency in plastic surgery at the University of Toronto. In addition to this, Dr. Brown completed a Masters in Education and was involved in developing new techniques to teach and evaluate technical performance in the operating room. He is a Fellow of the Royal College of Physicians and Surgeons of Canada in plastic surgery, and an Associate Professor in the Department of Surgery at the University of Toronto.
---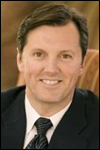 "VECTRA 3D has become an essential component of my consultation, allowing me to perform 'virtual surgery' with the patient as an active participant. Specifically with our breast augmentation patients, they can compare many different size implants and see what the potential outcome would look like for them. It creates a shared vision between patient and surgeon."
William R. Burden, M.D., F.A.C.S.
Destin Plastic Surgery
Destin, FL

Dr. Burden, the founder and CEO of Destin Plastic Surgery, designed its paperless office, established the practice management philosophy and was the original designer of the building in which the practice is now located. He has pioneered endoscopic procedures of the face and breast, and was a leader in using advanced methods in body contouring procedures. He was the first plastic surgeon in the area to use ultrasonic and power-assisted liposuction.

An early adopter of Canfield's Mirror image management software, Dr. Burden went on to install a VISIA Complexion Analysis System in his practice. His positive experiences with these systems lead him to VECTRA 3D, which has now become an integral part of his practice. "Sculptor software's 3D simulations help me to communicate visually and set the patient's expectations. When they are realistic about what can be achieved, they are much more at ease with surgery" he explains. "No longer do potential patients simply have to take the surgeons word as to what change they envision, they can now see it on their own image."

Dr. Burden received his undergraduate degree in Biochemistry from Virginia Tech and completed his medical studies at the Medical College of Virginia. He has been certified by both the American Board of Surgery and the American Board of Plastic Surgery.
---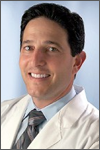 "Today's patients expect clear and accurate communications regarding the results we can achieve. That's why I rely on VECTRA 3D aesthetic simulation for my consultations. I've tried all the 3D systems on the market to see how they would perform in my practice, and VECTRA is head and shoulders above the rest."
Michael R. Schwartz, M.D., F.A.C.S.
Westlake Village, CA

Dr. Schwartz first became interested in 3D simulation as a means to improve his communications with patients about the expected results of aesthetic procedures. Setting out on an ambitious project, he personally tested all of the available 3D systems on the market to evaluate how they would perform in his practice. His conclusion was that VECTRA 3D was "head and shoulders above them all," and he has been using it ever since.

Since installing the VECTRA, he found it has the additional benefits of both improving his conversion rate and giving him an edge on the competition by differentiating his practice.

Specializing in breast, body contouring, and facial surgery, Dr. Schwartz is sought out by patients for his expertise in these areas. He is a member of the prestigious Mentor Educational Council, speaking around the country on their behalf.

Dr. Schwartz completed his Plastic Surgery training at The University of Texas Southwestern in Dallas. He has authored and presented numerous papers, and has been an invited speaker at several national plastic surgery meetings. He is double board certified and an active member of the American Society of Plastic Surgery (ASPS) and The American Society for Aesthetic Plastic Surgery (ASAPS). He is also a fellow in the American College of Surgeons.
---
"I have been using VECTRA 3D for three years and it has absolutely transformed my practice. The patients benefit by seeing their results prior to surgery, the surgeon benefits through improved surgical planning and there are obvious marketing benefits for my practice."
Brad Bengtson, MD
Bengtson Center for Aesthetic and Plastic Surgery
Grand Rapids, Michigan

An innovator and researcher in the field of breast aesthetics, the first time Dr. Bengtson saw Breast Sculptor in action he immediately recognized how powerful it would be as both a practice enhancement and educational tool for his breast surgery practice. "Breast Sculptor has broken down the 'outcome/how big' barrier to booking surgery" states Dr. Bengtson. Working with the patient, he reviews a range of implants that will restore her breast to a natural proportion. "This enhanced visual reinforcement and communication allows the patient to go into surgery extremely confident in her implant choice and decreases her anxiety about the outcome."

As a clinical investigator involved with next-generation form stable implants Dr. Bengtson is using the VECTRA system to plan for the future. "The appropriate form stable implant options for a patient are determined by size and tissue characteristic of the breast," says Dr. Bengtson. The automated breast measurements and the built-in implant catalogues expedite this process by presenting the appropriate range of choices for simulation and review with the patient. "It is easy to see that this system will be essential tool in every plastic surgeon's office in the near future," he predicts, "and also easy to see how 3-D technology will eventually replace 2-D."

Dr. Bengtson is a founding partner of The Center for Aesthetics and Plastic Surgery in Grand Rapids, MI. He is currently the Lead Investigator of a major clinical trial of form stable breast implants and a member of the company's Executive Council. Dr. Bengtson has authored numerous publications, is a patent holder of medical devices, and a recognized educator and leader in breast aesthetic research. In May 2009 The American Society of Aesthetic Plastic Surgery presented Dr. Bengtson two Tiffany Awards for breast implant-related research.

Dr. Bengtson received his plastic surgery training at GRAMEC – Michigan State University, followed by an Oncology and Microvascular Reconstruction Fellowship at M.D. Anderson Cancer Center in Houston. He has been in private practice and involved with the plastic surgery training program in Grand Rapids for 20 years.
---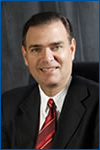 "Canfield's VECTRA 3D face and body imaging system with Sculptor's amazing modeling tools sets the standard for 3D imaging. No other system is as feature rich or even comes close to matching image quality and accuracy. It was the only choice for our practice since we only use the best technology."
Allen Rosen, MD
The Plastic Surgery Group
Montclair, New Jersey

After assessing alternatives, Dr. Rosen chose the VECTRA 3D system with Sculptor software for use in his practice. Based on ten months of experience, he states that "Sculptor helps my patients get over the fear they have when they come in for a consultation. They worry about being too big or 'fake' looking. Now I can show them how different size implants will look on them. Until they see the 3D picture, the discussion is all talk. The 3D picture is worth more than a thousand words."

Dr. Rosen has used Sculptor several times to help plan for surgery for cases where his patients have had chest wall deformities. "Sculptor helped me choose the proper implant size for each breast to deal with the significant asymmetry associated with these patients. The actual outcomes came out remarkably similar to the simulated outcomes."

Dr. Rosen has been a user of Canfield's Mirror software since 1994. The integration of Mirror 3D and the Sculptor tools allows The Plastic Surgery Group to store each patient's image data, 2D and 3D, in the same patient record within a single database. Over the years, as his practice has grown, Dr. Rosen has relied on Canfield for all of his photography and image management needs.

Dr. Rosen is the founding partner and medical director of the Plastic Surgery Group in Montclair, New Jersey. For over a decade he has been a spokesperson for the American Society of Plastic and Reconstructive Surgeons. Having finished his surgical training at Columbia Presbyterian Medical Center in New York, he relocated to New Jersey where he serves as Assistant clinical Professor in the Dept. of Plastic Surgery at the University of Medicine and Dentistry of New Jersey.
---